---
Chase
Payment Processor
Chase (USA & Canada) is a national bank that constitutes the consumer and commercial banking subsidiary of the U.S. multinational banking and financial services holding company.
Bank of America
Payment Processor
The Bank of America Corporation is an American multinational investment bank and financial services holding company offering commercial banking, wealth management, and investment banking.
Clearent
Payment Processor
Clearent, LLC credit card processing company. The Company delivers payment solutions, credit card processing with no hidden fees, fast funding, and ultimate visibility into transaction data. Clearent serves customers in the United States.
EPX
Payment Processor
EPX (USA) is a secure, fully integrated, international payments platform acting as processor, acquirer, and backend service partner.
Evertec
Payment Processor: LATAM
Evertec offers merchant acquiring, payment processing, and business process management services in Latin America and the Caribbean.
EVO
Payment Processor
EVO (USA) is a fully integrated merchant acquirer and payment processor for face-to-face and eCommerce transactions for all major credit/debit cards, commercial cards, and electronic bank transfers.
First Data
Payment Processor
First Data Corporation is a financial services company providing nationwide domestic debit acceptance at more than 2 million retail POS, ATM, and Online outlets for nearly a third of all U.S. debit cards.
Heartland
Payment Processor
Heartland (USA) is a leading worldwide provider of payment technology and software solutions delivering across a variety of distribution channels in many markets around the world.
Global Payments
Payment Processor
Global Payments (USA & Canada) is a leading worldwide provider of payment technology and software solutions delivering innovative services to our customers globally.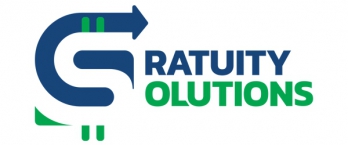 Gratuity Solutions
Payment Processor
Gratuity Solutions helps eliminate the manual processes used to collect and move data between disparate systems to calculate earnings and process payroll.
Moneris
Payment Processor
Moneris was created as a joint investment between RBC and BMO Bank of Montreal (including Harris Bank) in December 2000. Moneris is the largest processor in the North America.
Optomany
Payment Processor: UK
Optomany (UK) specializes in omnichannel payment processing technology, delivering innovative, reliable and secure solutions to the retail sector across all channels.
PayFast
Payment Processor: South Africa
We provide the best tools and support system to help your online business grow.
TSYS
Payment Processor
TSYS (USA) Total System Services is a United States credit card processor, merchant acquirer, and bank credit card issuer providing payment processing, merchant, and related payment services.

Worldpay
Payment Processor
WorldPay (USA) is an American payment processing company, technology provider, and the largest U.S. merchant acquirer ranked by general-purpose transaction volume.
Compeat
Accounting
Compeat and Ctuit have combined to offer the most comprehensive and innovative all-in-one restaurant management software available for the restaurant industry.
Xero
Accounting
Cloud-based accounting software built for small to medium-sized businesses. It provides business owners the ability to send invoices, manage bills/inventory, categorize bank transactions and other tools.
Quick Books
Accounting
Accounting software geared toward small and medium-sized businesses that offers accounting applications as well as cloud-based versions that accept business payments, manage and pay bills, and payroll functions.
Restaurant 365
Accounting
Restaurant 365 is a cloud-based restaurant-specific software platform that combines key restaurant modules such as inventory, banking, and analytics with an integrated accounting backbone for restaurants of all sizes.
Shogo
Accounting
Shogo is a cloud-based service that seamlessly books your sales data directly from your Point of Sale system to QuickBooks automatically, every day with no manual intervention or data entry required.
Factor 4
Customer Loyalty
A leading provider of stored value solutions, such as gift card and loyalty programs, for the entire merchant ecosystem.
Givex
Customer Loyalty
Givex provides the restaurant industry with cutting-edge pos (epos) solutions, management systems, gift cards, loyalty programs, and analytics.
MailChimp
Marketing Automation
A marketing automation platform and an email marketing service that offers design tools to make it easy to create sophisticated email campaigns. MailChimp puts your data to work so you can gather insights.
Nest
IoT System
Keep a vigilant eye on your business and monitor for any negative activity, or keep tabs on your employees. Night vision lets you see in the dark and the Nest app notifies you when the camera detects motion or sound.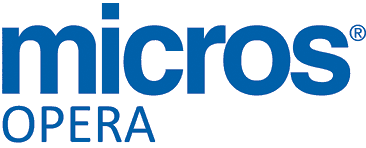 Opera Oracle
Hotel PMS
OPERA Enterprise Solution, OPERA Property Management System (PMS) provides tools to help run operations at an increased productivity and profitability. It is customizable, scalable, fast and accurate.
Micros Fidelio
Hotel PMS
Fidelio is a fully integrated, flexible software package, designed to maximize the efficiency of hotel operations. The system contains all the functions for the daily operations of the hotel, including all aspects of hotel management and maintenance.
Carter Hoffmann
PUC
PUC offers the latest self-serve automation technology for busy restaurants. The pick up cabinet system is complete with all of the technology for ordering online or from a mobile app.
Delivery POS Integrations
ItsaCheckmate provides a mobile platform to automatically receive 3rd party delivery orders directly to Presto POS.